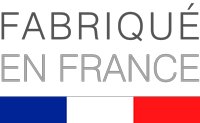 Inaugurated on November 27, 2018 in Vénissieux on the outskirts of Lyon, our manufacturing plant is fully operational and resounds to the whirring of cutting-edge Industry 4.0 production line machinery.
The automated production line installed by BOOSTHEAT in this 7,000 m2, industrial facility is used to manufacture the core component of the BOOSTHEAT.20, the thermal compressor.
Combining performance and innovation, robotics and ergonomics, the line was designed while the product was being developed in accordance with the standards of Industry 4.0 and precision mechanics.
Boiler assembly is carried out on separate, more flexible, manual lines.