End of the first half marked by a return to basics ahead of strategic pivot
Read more: click here
23 September 2021
BOOSTHEAT obtains financial support from its main shareholders
Read more: click here
20 July 2021
Appointment of Éric Lambert as Chief executive officer
Read more: click here
30 April 2021
BOOSTHEAT, Innogy & e.on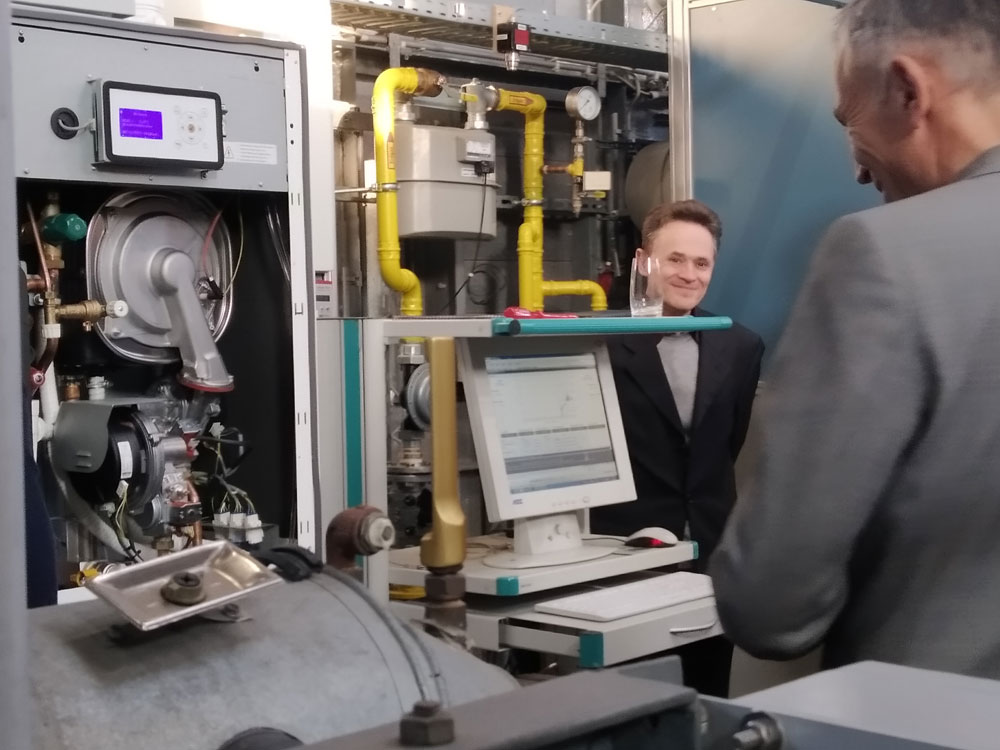 BOOSTHEAT CEO and co-founder Luc Jacquet and BOOSTHEAT Deutschland CEO Norbert Dischinger met representatives of the Innogy laboratory and e.on in Duisburg, Germany. The main purpose of the meeting was for BOOSTHEAT to present e.on, which recently became Innogy's majority shareholder, with our project and flagship product, the BOOSTHEAT.20 currently undergoing testing at the laboratory since May. Constructive talks auguring exciting projects for the future!
December 5, 2019
17th Berenberg European Conference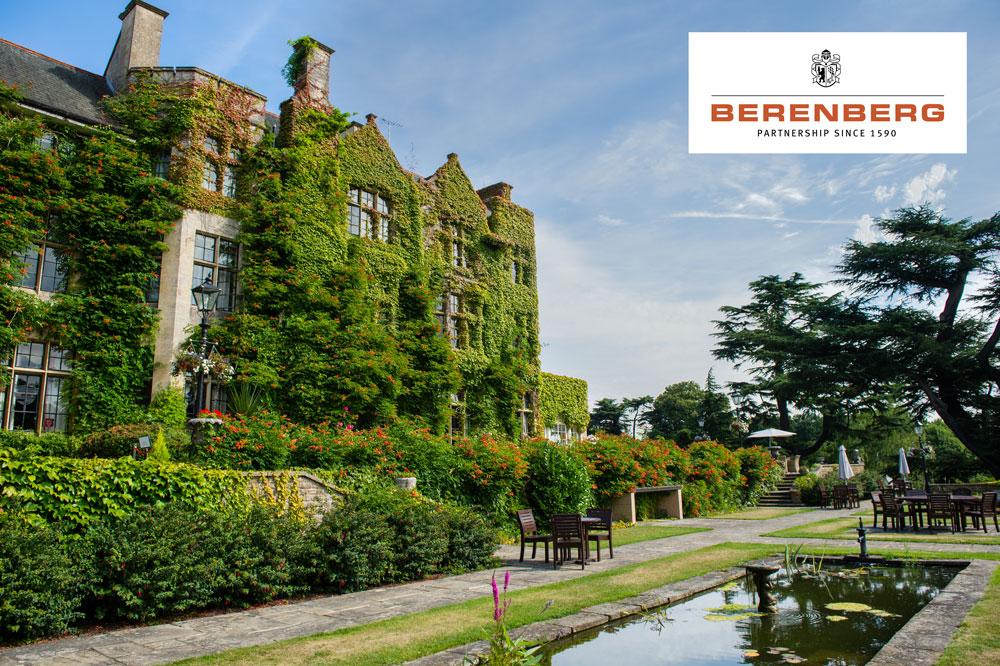 On December 4, BOOSTHEAT took part in the 17th Berenberg European Conference held from December 4-5 at the Pennyhill Park Hotel in Surrey, England. Our thanks go to Berenberg bank for this opportunity to present BOOSTHEAT to around 500 European, UK and US investors who may join our cause and help us to usher in the new energy era.
December 4, 2019
First participation in Actionaria trade show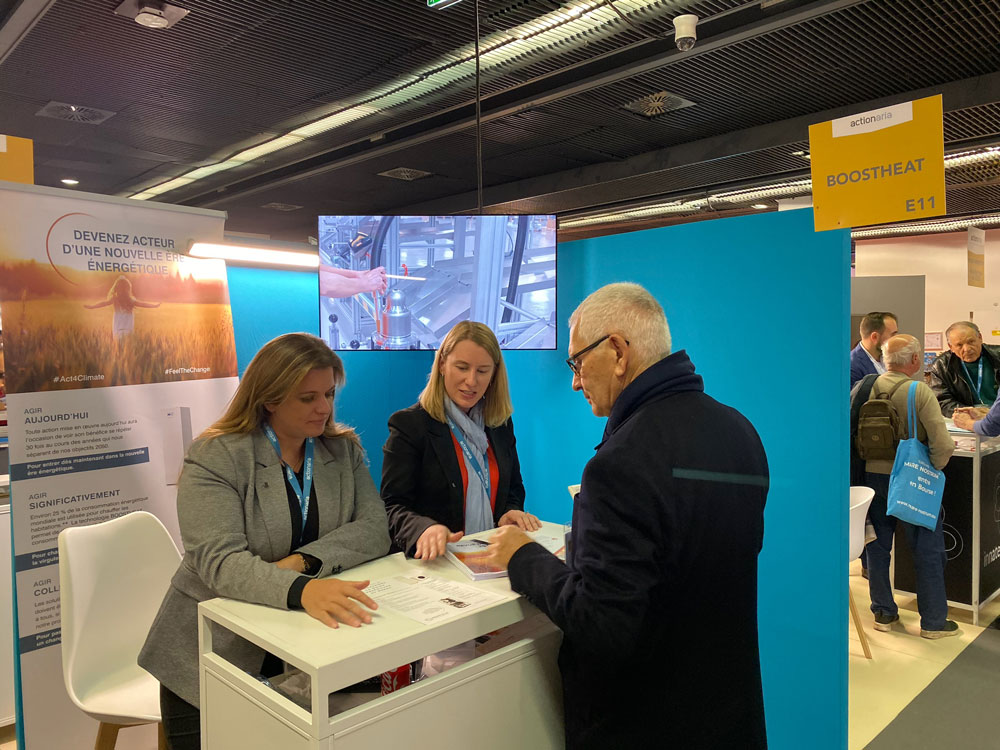 For the first time ever, BOOSTHEAT took part in Actionaria, the largest European trade show for individual investors and companies held from November 21-22 at the Palais des Congrès, Paris. Coming just a few weeks after its successful IPO on the Euronext Paris regulated market, this iconic event will be a valuable opportunity to talk business and explain the company's strategy and outlook on its various markets.
Read more: click here
November 21, 2019
BOOSTHEAT attends Interclima 2019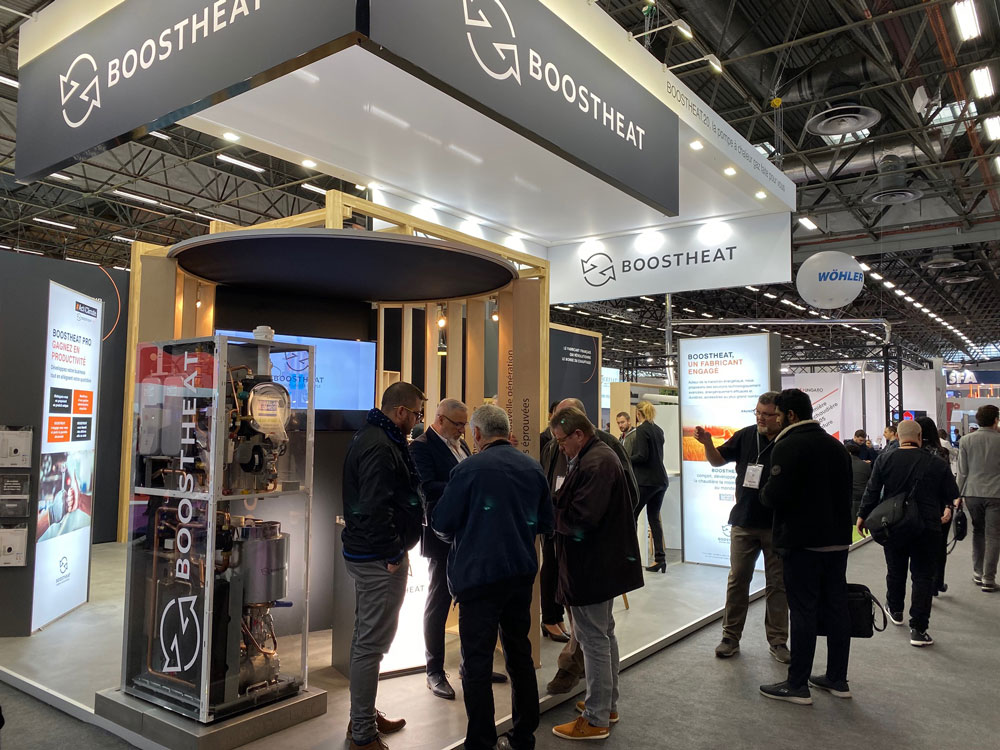 BOOSTHEAT, a French energy efficiency manufacturer, took part for the third time in the Interclima trade show held from November 5-8 at the Paris-Villepinte exhibition center. The event was a valuable opportunity to introduce building professionals to the BOOSTHEAT.20 new generation boiler, for which commercial installation began in late September, and to encourage them to join the BOOSTHEAT PRO network.
Read more: click here
November 8, 2019
BOOSTHEAT.20 obtains BAFA certification in Germany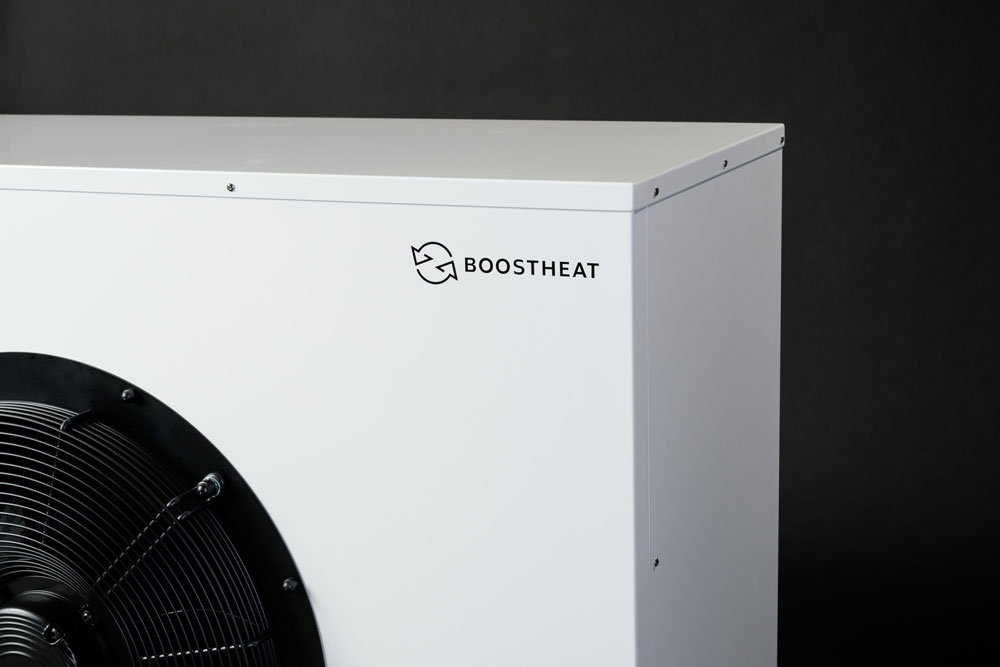 New milestone reached in Germany. Eligible for BAFA, BOOSTHEAT was awaiting the award of this certification. Now that this has been obtained, the BOOSTHEAT.20 gas heat pump is living up to its promise and entitles home owners to generous financial assistance from the German government.
Read more: click here
October 17, 2019
BOOSTHEAT share listed on Euronext Paris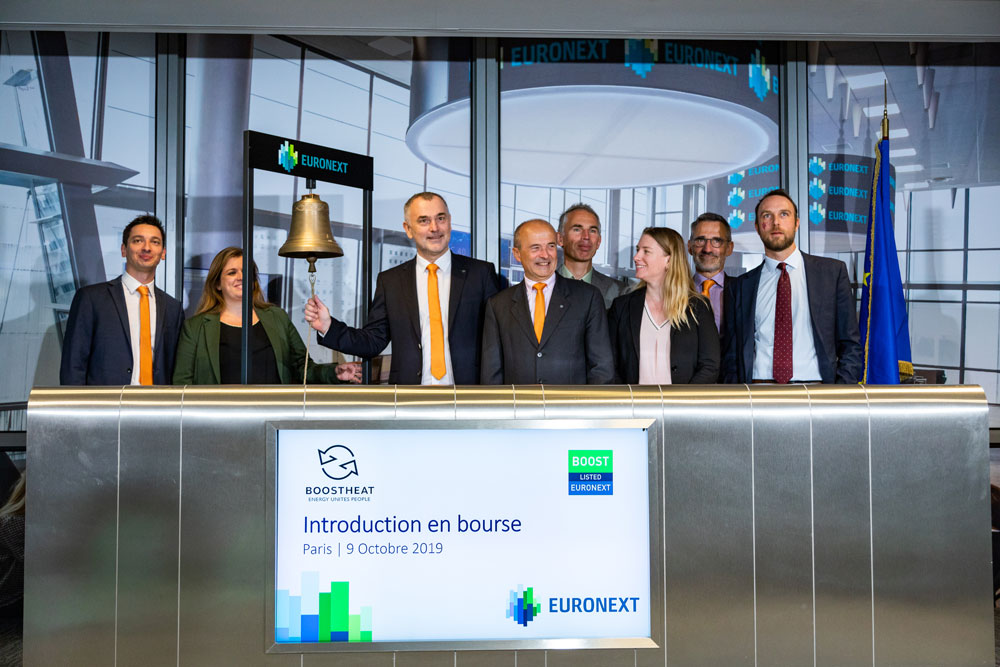 Successful initial public offering and upcoming admission to trading on the Euronext Paris regulated market, compartment C (ISIN code: FR0011814938 / Symbol: BOOST).
The funds raised from the IPO will allow BOOSTHEAT to pursue its growth strategy.
Read more: click here
October 9, 2019
CSR policy: BOOSTHEAT leaves the rest of the sector behind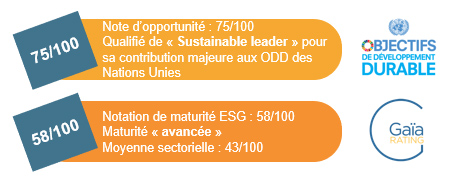 In line with its policy of continuous improvement in the area of corporate social and environmental responsibility (CSR), last June BOOSTHEAT commissioned an appraisal from non-financial research and consulting firm EthiFinance. This independent organization specializing in the management of risks and opportunities related to sustainable development awarded BOOSTHEAT an overall score of 67/100 placing it in the "Sustainable Leader" category.
Read more: click here
September 3, 2019
Tech For Good Award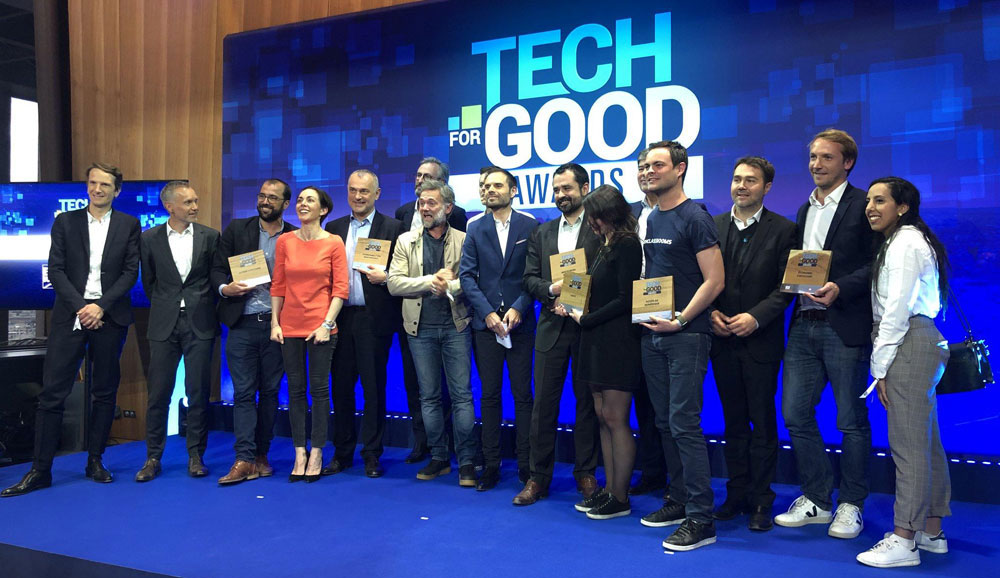 BOOSTHEAT was presented with the Tech For Good Award in the "Responsible Consumption" category at a ceremony organized by BFM Business in partnership with France Digitale on May 16 in Paris. The award constitutes major recognition for the company, which aims to allow every citizen to dramatically reduce their carbon footprint with its BOOSTHEAT.20 boiler.
Read more: click here
May 16, 2019
BOOSTHEAT attends Foire de Lyon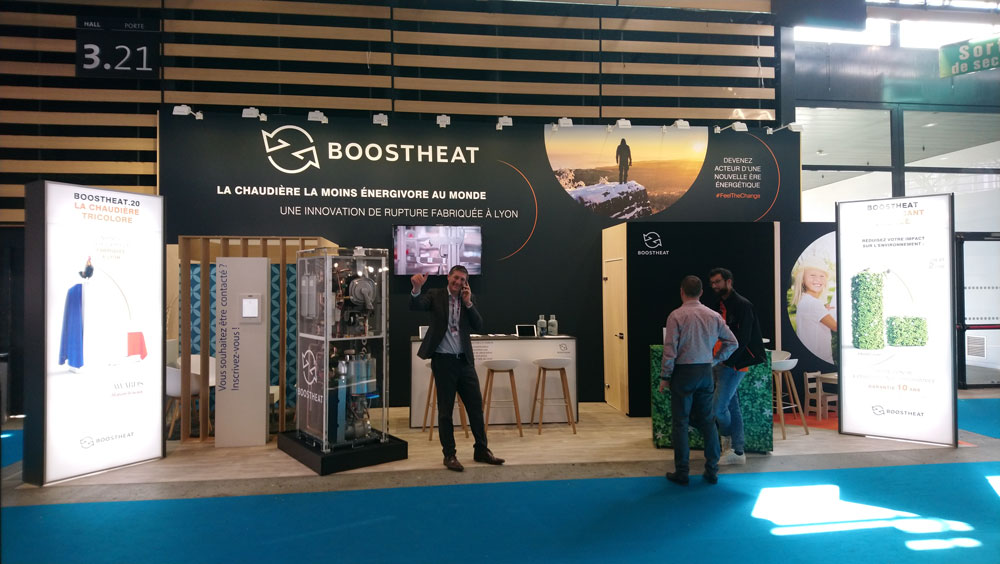 From March 29 to April 8 BOOSTHEAT was an exhibitor at the Foire de Lyon 2019 trade show. This was our successful first participation in a trade show aimed at the general public at which our presence was justified for at least two good reasons:
the Foire de Lyon is an opportunity to present - and sell - our BOOSTHEAT.20 boiler;
the BOOSTHEAT.20 is entirely manufactured in the Lyon area, at our manufacturing plant located in nearby Vénissieux. In terms of our ecosystem, attending the Lyon trade show was like playing a home match.
April 10, 2019
Signing the "Committed to ACT" charter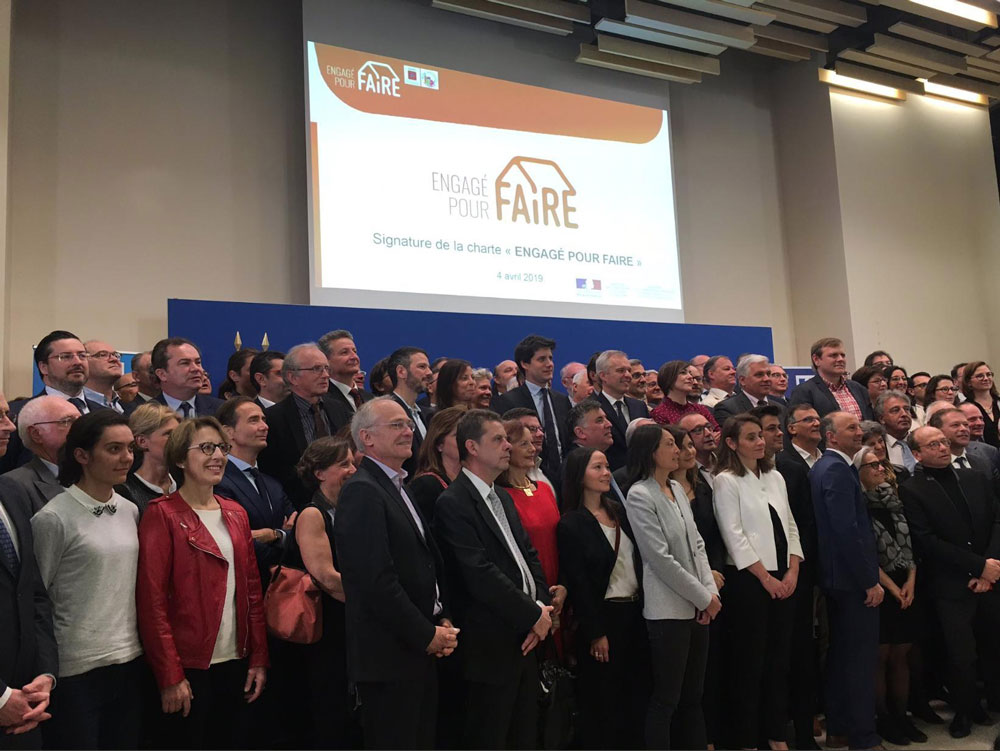 On April 4, 2019, BOOSTHEAT signed FAIRE, a charter established by the French government to promote energy renovation, at the headquarters of the French Ministry for Ecological and Inclusive Transition. Along with 136 other signatories, BOOSTHEAT is committed to promoting energy transition in buildings, a key challenge for the coming years.
For BOOSTHEAT, being "committed to act" means striving to make buildings more sustainable and reduce fuel poverty.
April 4, 2019
Bruno Le Maire visits BOOSTHEAT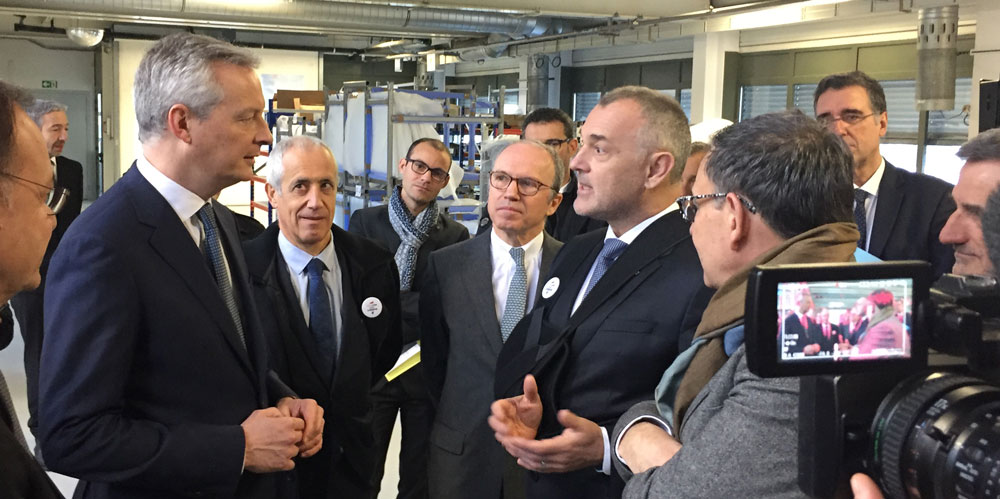 On January 10, 2019, BOOSTHEAT welcomed French economy and finance minister Bruno Le Maire at its manufacturing plant in Vénissieux. The visit was an opportunity to discuss strategic issues such as energy transition, the viability of reindustrialization (we are the proof!), innovation and more. Naturally, we took advantage of the occasion to present our Industry 4.0 production line. Mr. Le Maire's presence was also a strong sign of the recognition we have obtained from government agencies, which have supported us for a number of years and with which we are in close and regular contact.
January 10, 2019