BOOSTHEAT.20 obtains BAFA certification in germany
Vénissieux, le 17 octobre 2019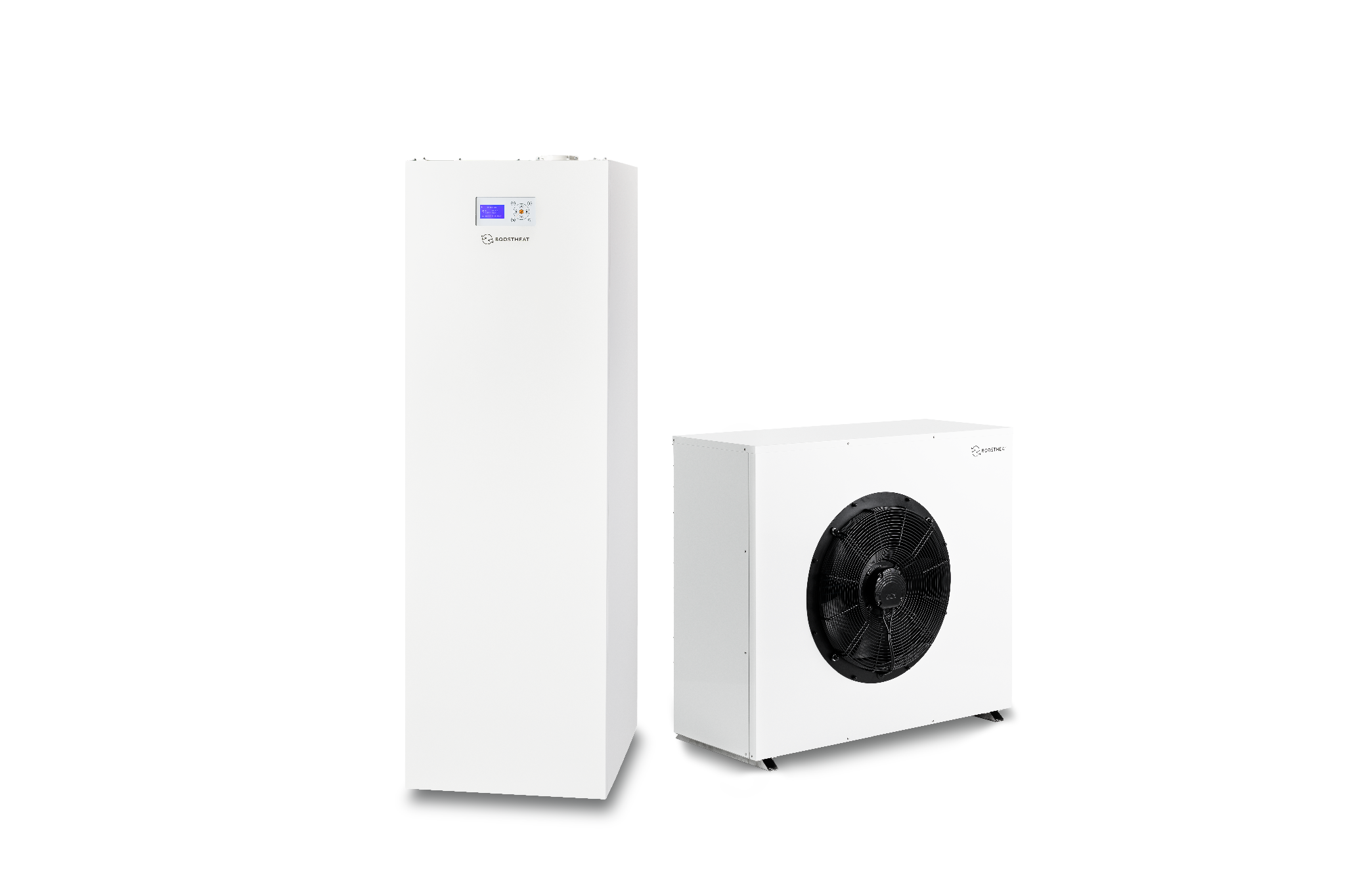 BOOSTHEAT has just reached a new milestone in Germany. As announced in the Registration Document at the time of its initial public offering, BOOSTHEAT was awaiting the award of BAFA certification, for which it was eligible. Now that this has been obtained, the BOOSTHEAT.20 gas heat pump is living up to its promise and entitles home owners to generous financial assistance from the German government.
BOOSTHEAT.20 lives up to its promise in Germany
One year after setting up its first subsidiary in Germany BOOSTHEAT has lived up to its promise in the country and has earned the recognition of industry professionals. Its French-manufactured gas heat pump was tested for several weeks at the prestigious Karlsruhe Institute for Technology. The results obtained corroborated previous measurements by other external laboratories (CETIAT and Gas.be): BOOSTHEAT considers BOOSTHEAT.20's energy performance to be the most efficient on the market in terms of gas utilization efficiency (GUE)1.
In addition to recovering heat from the air, BOOSTHEAT.20 achieves higher efficiency than conventional heat pumps thanks to its innovative compressor. It is this energy efficiency that has earned its place among BAFA-certified heating systems. The BAFA German state aid scheme subsidizes heating systems that use renewable energy. To the Company's knowledge, BOOSTHEAT.20 is the only gas heat pump of equivalent power on the German market to be eligible for BAFA certification: a source of pride for our business.
BAFA – good news for home owners, BOOSTHEAT and the planet
As a result, German home owners seeking to upgrade their heating system will receive a €6,750 reduction if they choose BOOSTHEAT.20.
Obtaining BAFA certification means more than just generous financial assistance: it will enhance BOOSTHEAT's reputation by guaranteeing the quality of its new generation boiler. Certification will enable BOOSTHEAT to stand out on a highly competitive market and face up to traditional manufacturers in a country that is host to the main European heating systems manufacturers.
Last but not least, certification is good news for the planet: BOOSTHEAT.20 is above all a pertinent response to current energy and environmental challenges. By making the heat pump affordable for individual households, BAFA assistance is actively promoting energy transition.
All the more reason for BOOSTHEAT to be delighted with this new success.
About BOOSTHEAT
Founded in 2011, BOOSTHEAT designs, develops, produces and markets heating solutions that are technologically advanced, energy-efficient and sustainable. BOOSTHEAT's new-generation boilers feature a patented thermal compressor, enabling them to achieve efficiency of up to 200% and reducing energy consumption by up to half. They are more environmentally friendly and economical, giving all users the opportunity to achieve an immediate and significant reduction in their environmental impact. BOOSTHEAT has its head office and manufacturing plant in Vénissieux, near Lyon (historically an HVAC2 industrial zone). The Company holds the Innovative Company (BpiFrance) and French Fab labels. BOOSTHEAT is listed on Euronext à Paris, Compartment C (ISIN : FR0011814938).
Press contacts
TBWACorporate - Tiffany Allenet
Corporate Press Relations
Tel.: +33 (0)4 37 47 36 26 / This email address is being protected from spambots. You need JavaScript enabled to view it.
ACTUS finance & communication - Serena Boni
Finance Press Relations
Tel.: +33 (0)4 72 18 04 92 / This email address is being protected from spambots. You need JavaScript enabled to view it.
BOOSTHEAT - Sabrina Ferré
Tel.: +33 (0)9 82 99 16 13 / This email address is being protected from spambots. You need JavaScript enabled to view it.
---
1Company estimate based on external laboratory test reports (CETIAT and Gas.be): 188% aerothermal energy capture (A7) and 229% geothermal energy capture (W10).
2Heating, ventilation and air-conditioning